2018
PRODUCT DESIGN
ARISTOCRATE
Worlds first two-player machine with "community mode" and an ergonomic
sound bench. Full glass play deck, Dual 43" curved, 4K LCD panoramic
screens, make players feel like they're inside the game.

The aim of this project was to find a use case for the new curved 4K displays.
After exploring immersive experience for a player we came back to the basic
question: Isn't` playing together more fun than playing alone?

The two curved 4K displays act as an enabler for a full-view immersion for two people.
The design process includes analytical research, concept development with strong form,
finish and lighting effects, comfortable human factors, and manufacturing strategies.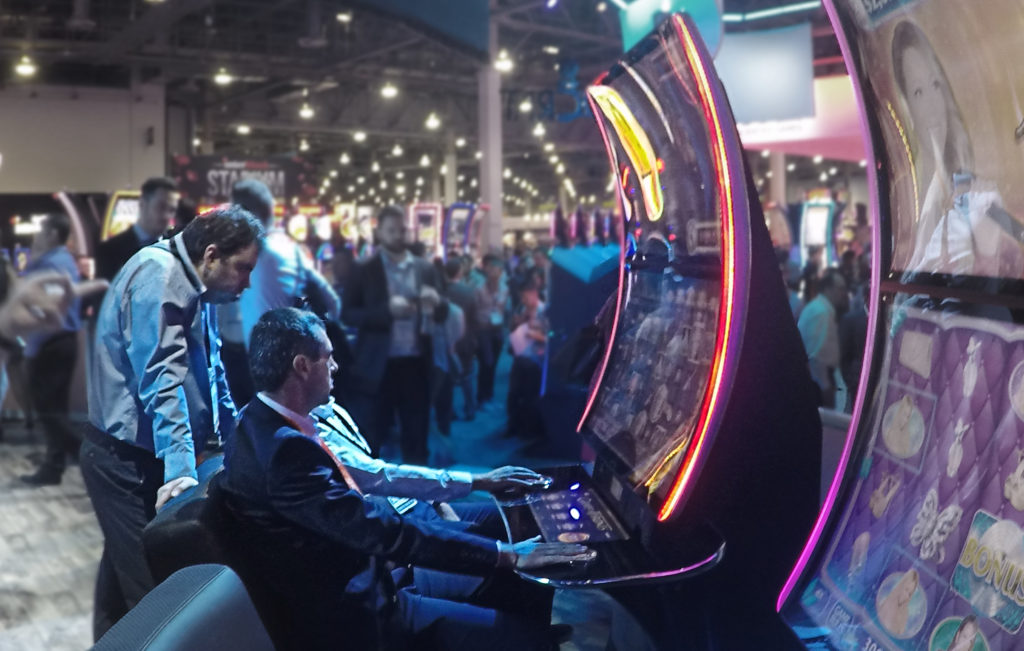 Visit Aristocrate for purchasing and more information.
AWARDS