2017
PRODUCT DESIGN
PACKAGING DESIGN
CREATIVESESSION
235 million people worldwide are affected by asthma. Since the 50`s inhalers are L-shaped, made out of plastic and are engineered for one time use only. The mouthpiece cover can easily be lost and becomes a critical time waster during an asthma attack. Asthma is a life long illness and an attack can happen at any time, so the inhaler needs to be consistently carried on person.
That`s why LUFT is designed as an EDC instead of medical device.

The mouthpiece is covered and the sliding mechanism minimizes incorrect usage
during an emergency. The design direction of LUFT is intentionally inspired
by consumer and lifestyle products to move away from a stigmatizing
medical device to an EDC that encourages you to life an active life.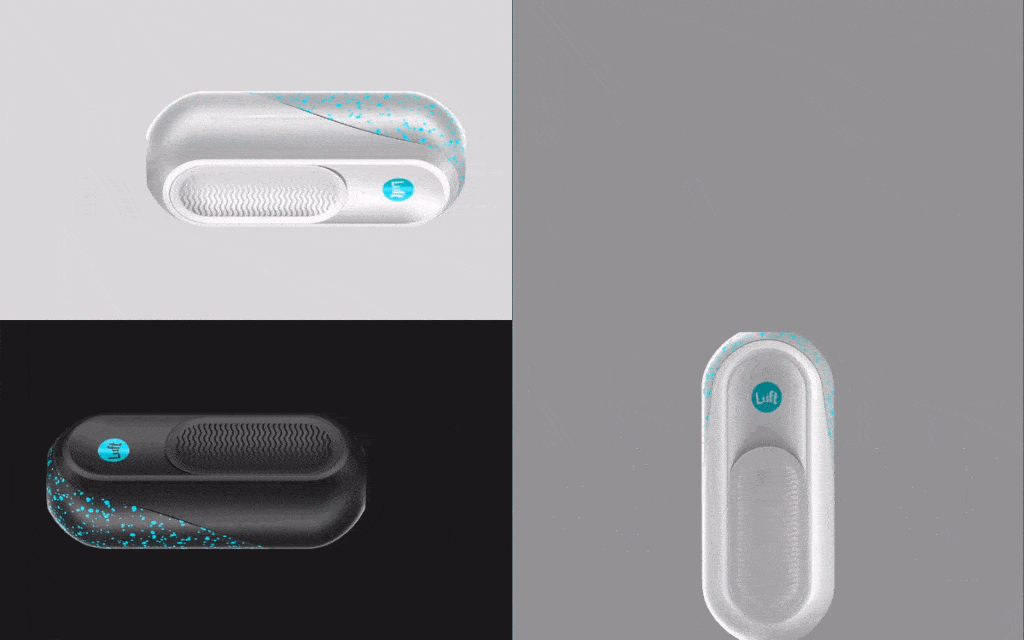 Luft was a quick weekend exercise for the #breathbetterwithcs design challenge started by
Creative Session, because practicing while having fun is the best way to improve my skills.

Luft is the answer to low quality products with build in
obsolescence that causes million of tons of unnecessary trash